La entrada [Especial]: 25 sorprendentes dobles de RockStars con Estrellas mundiales se publicó primero en Headbangers Latinoamérica.
¿Espera un minuto?, ¿Estoy viendo doble?. No del todo, pero ciertamente muy cerca. Como hemos visto a lo largo del tiempo, hay ciertas celebridades que tienen un parecido sorprendente con otras celebridades.
Robert Trujillo + Roman Reigns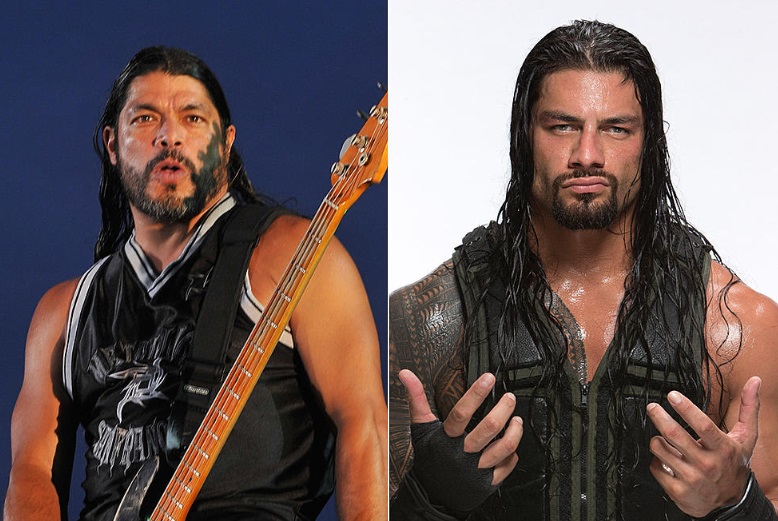 ¿Alguna vez has visto al bajista de Metallica Robert Trujillo hacer su famosa caminata de cangrejo y pensaste: «Eso me recuerda a un movimiento de lucha libre«. Quizás, quizás no, pero Trujillo sí nos recuerda a un luchador. El campeón de peso pesado de la WWE, Roman Reigns, tiene el pelo largo, los folículos faciales y es un poco más musculoso, pero el parecido es asombroso.
---
Chad Smith + Will Ferrell
Quizás el más famoso en la comunidad del rock es el baterista de Red Hot Chili Peppers; Chad Smith y el ex-Saturday Night Live y actual estrella de cine Will Ferrell quien aprovechó sus rasgos faciales similares en una apariencia humorística de Tonight Show.
Anthony Kiedis + Justin Long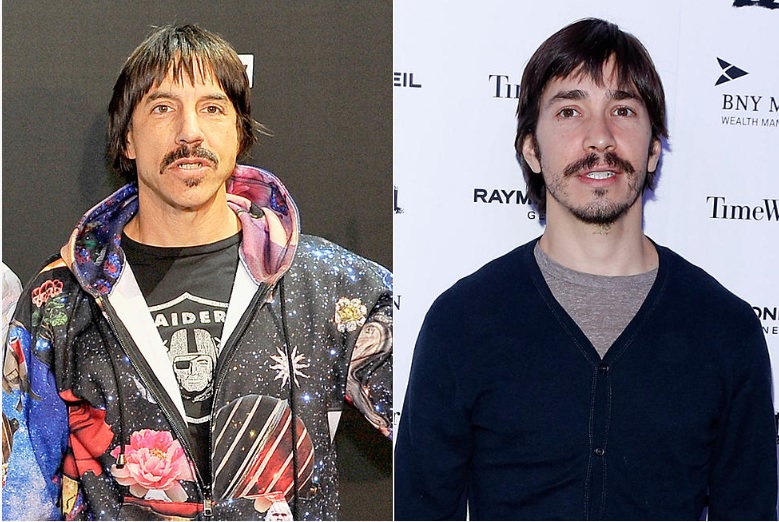 Pero Chad Smith no es el único miembro de Chili Peppers con un doppelganger, el cantante Anthony Kiedis con el actor Justin Long son demasiado claras. Curiosamente, Long tiene una película llamada 'The Lookalike' en su currículum.
---
Lars Ulrich + Michael Keaton
¿Para quién suena la campana? ¿Podría ser Batman? A medida que envejecen, parece que el baterista de Metallica Lars Ulrich y el actor Michael Keaton están comenzando a transformarse el uno en el otro.
---
Eddie Vedder + Russell Crowe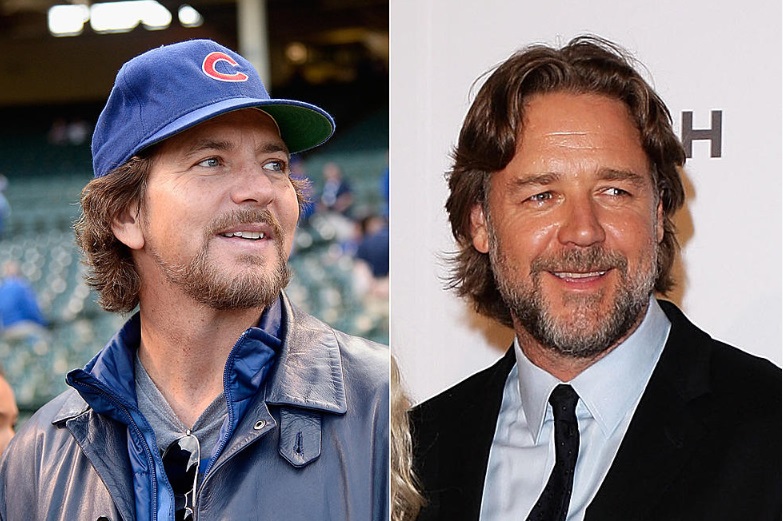 El vocalista .de Pearl Jam, Eddie Vedder, ha comenzado a parecerse cada vez más a la estrella de 'A Beautiful Mind': el actor Russell Crowe Cabello similar, barbas similares y rasgos faciales como la sonrisa y sus ojos encuentran que estos dos se parecen cada vez más entre sí
---
James Hetfield + Mark McGwire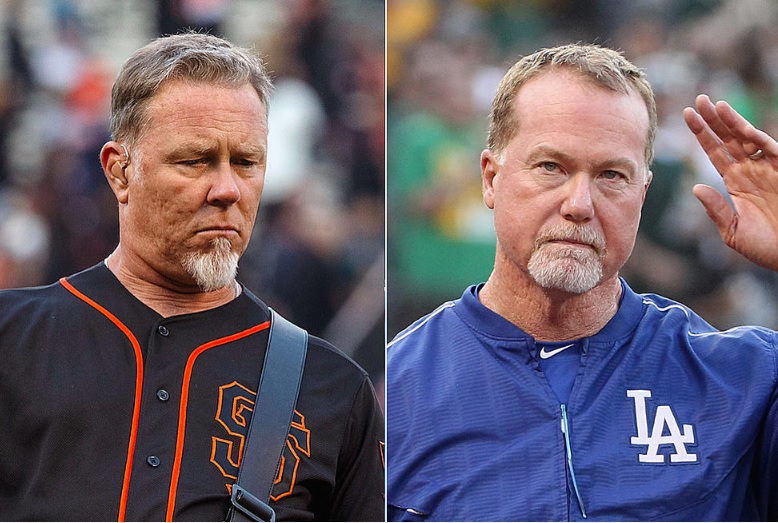 ¿Quién conectó 583 jonrones en las Grandes Ligas y quién conectó jonrones de platino con cada uno de los lanzamientos de álbumes de estudio de su banda? Ambos son favoritos del Área de la Bahía, con James Hetfield como líder de Metallica y Mark McGwire una vez liderando a los «Bash Brothers» de los Atléticos de Oakland.
---
Alice Cooper + Steve Carell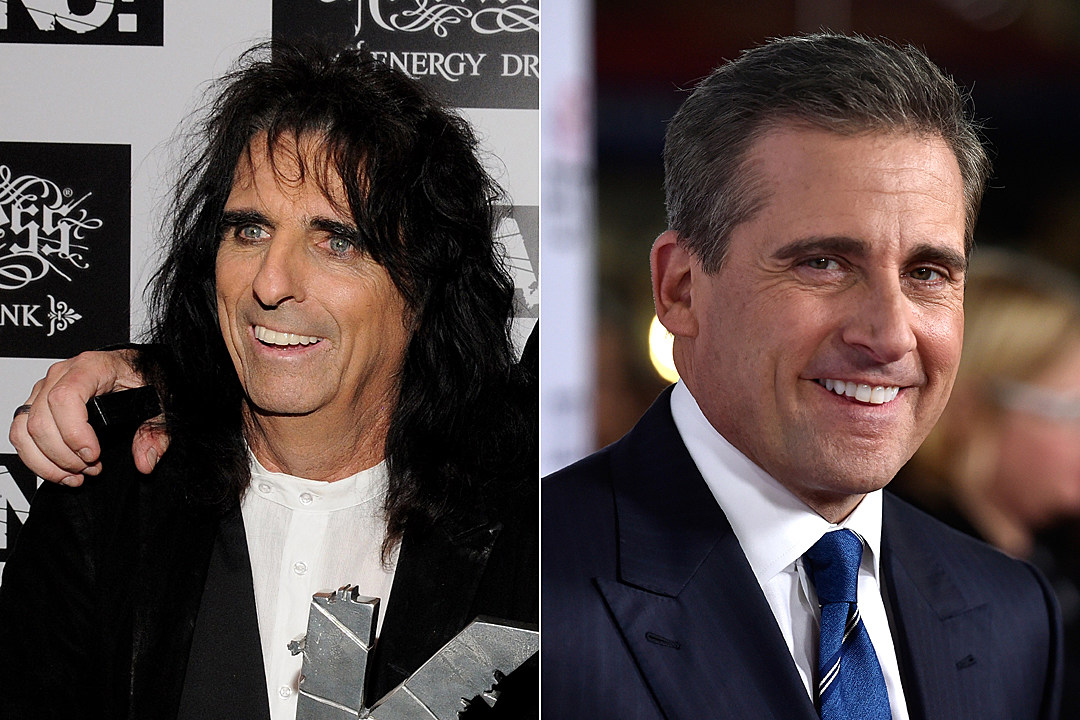 ¿Podría uno de los graciosos más limpios de Hollywood pasar por el rockero de choque original? La sonrisa lo dice todo. Eche un vistazo a Alice Cooper y observe que si bien comienza con la sonrisa, hay otras similitudes con el actor Steve Carell.
---
Billie Joe Armstrong + Giovanni Ribisi
¿Alguna vez has visto a Billie Joe Armstrong de Green Day y al actor Giovanni Ribisi en el mismo lugar? Puede haber algo de confusión cuando Giovanni venga. 
---
Ivan Moody + Wayne Rooney
¿A quién se parece el cantante que interpretó las voces en The Way of the Fist ? Quizás alguien que sepa algo sobre «el camino del pie»: la estrella del fútbol Wayne Rooney. El ceño fruncido, la intensidad, los rasgos faciales
---
Kurt Cobain + Joe Anderson
Se ha hablado de hacer una película biográfica sobre Kurt Cobain durante años, y aunque 'Montage of Heck' llenó el cartel en estilo documental, no podemos evitar pensar que el actor Joe Anderson podría ser una gran elección para una película.
---
Dave Grohl + Vic Fuentes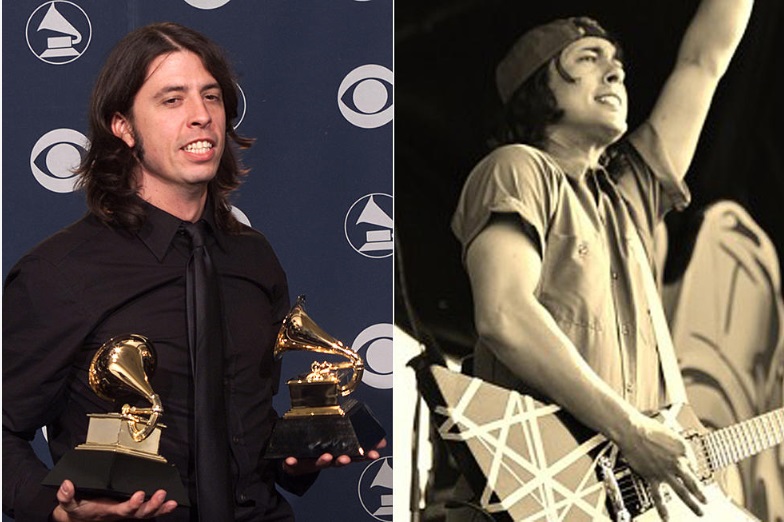 ¿Dave Grohl tiene un hermano menor? Si bien Vic Fuentes, de Pierce the Veil  en realidad tiene un hermano en su banda, parece que no se ha alejado mucho del árbol genealógico de Grohl. Mira más de cerca. ¿Cuál es Grohl y cuál es The Pretender?
---
Krist Novoselic + Jason Segel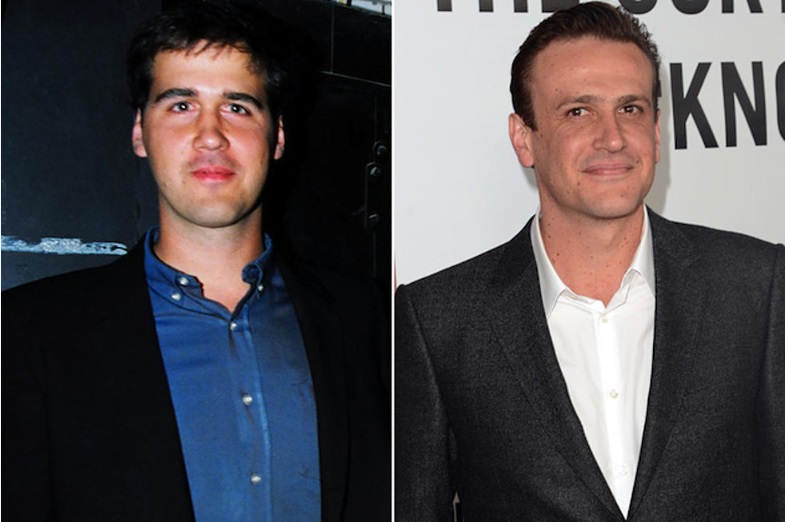 ¿A quién nos recuerda el bajista de Nirvana Krist Novoselic? El actor de The End of the Tour por supuesto. Jason Segel es mejor conocido por su trabajo en la televisión How I Met Your Mother  Forgetting Sarah Marshall y Knocked Up pero pudimos verlo emocionado doblando para el bajista de Nirvana.
---
Jack White + Johnny Depp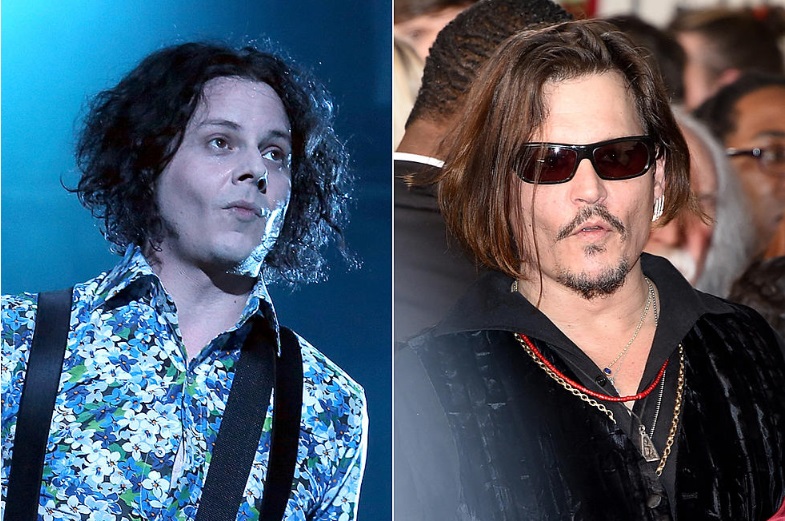 Jack White ha cambiado de look varias veces. Del mismo modo, no es raro que el actor Johnny Depp cambie su apariencia. Pero a veces, White y Depp se han superpuesto y eso se hace más evidente por sus características similares. 
---
Billy Corgan + Gerard Way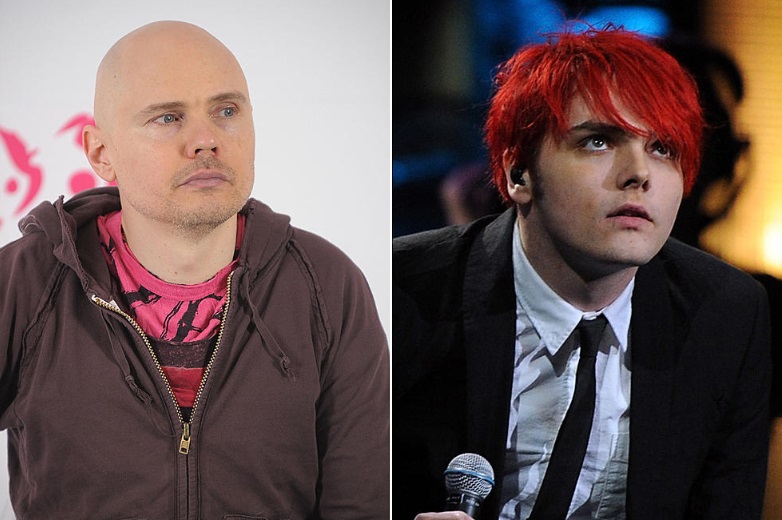 Los imitadores pueden venir dentro de la misma forma de entretenimiento. Aunque con varios años de diferencia de edad, ha habido momentos en los que el rockero camaleónico Gerard Way de My Chemical Romance se ha visto similar al ícono de Smashing Pumpkins; Billy Corgan. Aunque Way todavía tiene su cabello, en el aspecto facial hay muchas similitudes.
---
Michael Sweet + Ted Cruz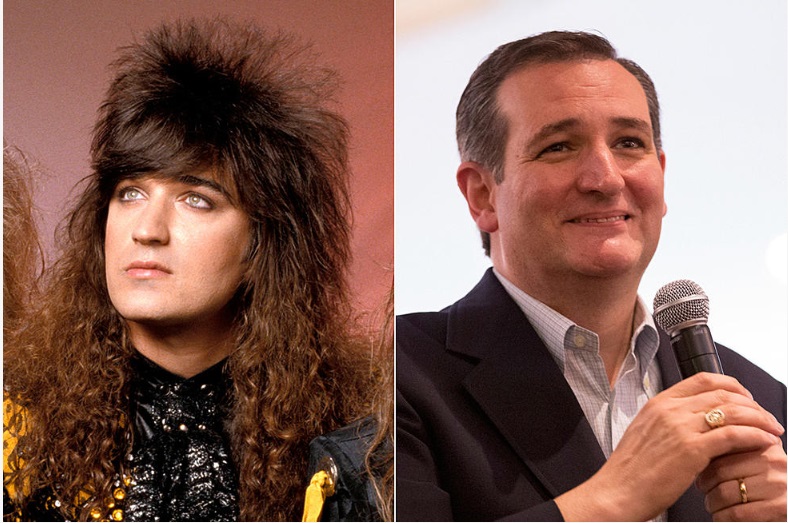 El político Ted Cruz se convirtió en una figura más reconocida con su carrera presidencial de 2016 y, como tal, su rostro se hizo popular en los memes. No pasó mucho tiempo hasta que alguien notó las similitudes con un joven Michael Sweet  vocalista de Stryper. Los ojos, la nariz, la boca. Sinceramente, ¿Podría haber sido Cruz el líder del ataque amarillo y negro?
---
David Draiman + Howie Mandel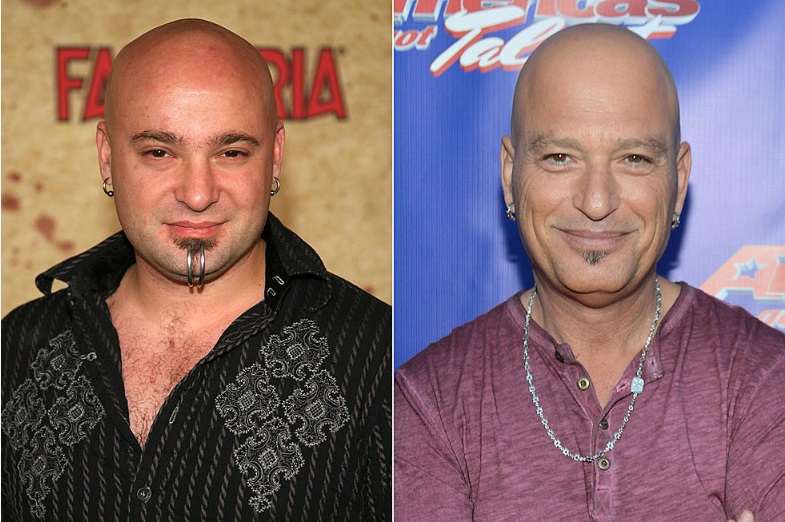 ¿América tiene talento? ¡Apuesta! ¿Has escuchado el alcance y el poder de David Draiman de Disturbed? ¿Has revisado el humor hiper y caótico de un joven Howie Mandel? No sería sorprendente si tuvieras que hacer una doble toma si vieras al cantante de Down With the Sickness  o al ex presentador de Deal or No Deal en la misma habitación.
---
Sammy Hagar + Guy Fieri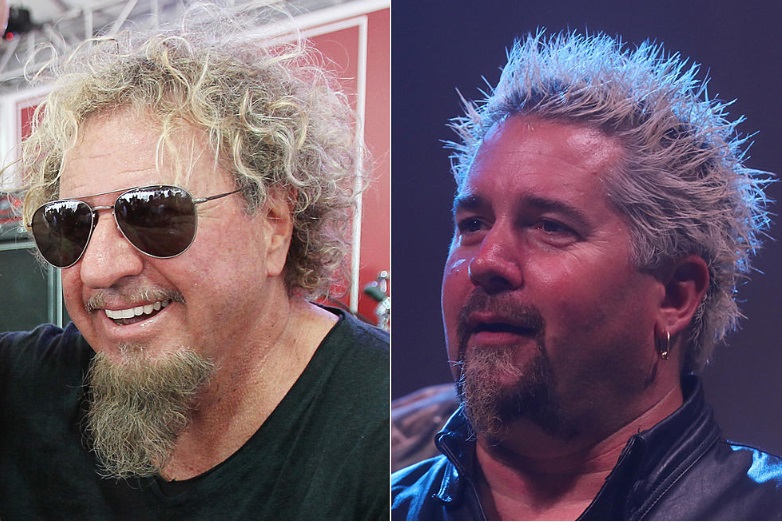 Uno no puede conducir 55 el otro está más que feliz de conducir donde sea necesario para visitar Diners, Drive-Ins and Dives. Uno tiene que ver con el sabor del tequila Cabo Wabo ,el otro tiene que ver con el sabor de todo tipo de alimentos. Pero, ¿Qué tan bien puedes distinguir al rockero rojo Sammy Hagar y al famoso chef Guy Fieri?
---
Myles Kennedy + Kevin Bacon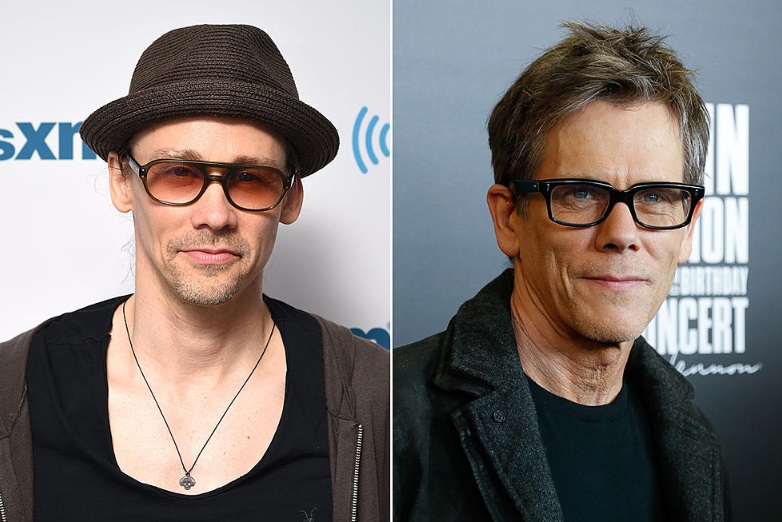 Uno protagonizó The Following  mientras que el otro ha cosechado muchos seguidores al frente de Alter Bridge y la banda de Conspirators de Slash. Pero si retira las cerraduras más largas de Myles Kennedy, es posible que no necesite seis grados para atarlo a Kevin Bacon.
---
Frank Zappa + Shia LeBeouf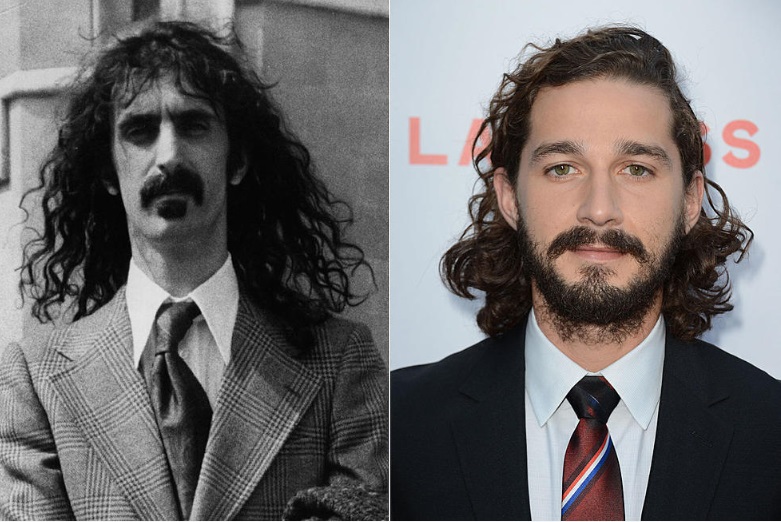 Uno jugó con The Mothers of Invention, el otro jugó con Transformers. Una era una voz en Surf's Up, el otro habla el idioma de Valley Girl.
---
Travis Barker + Carey Hart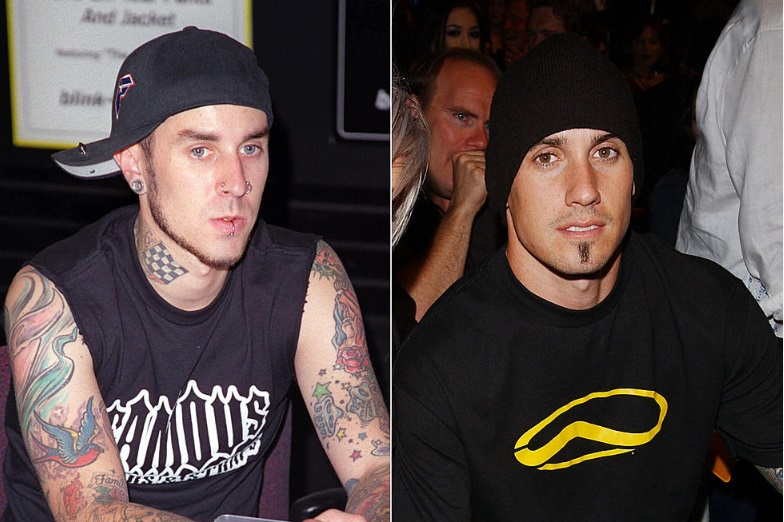 Uno juega en Blink, el otro está casado con Pink. Ambos tienen una buena cantidad de tatuajes, y no te culparíamos por confundirlos entre sí. De hecho, en 2014, el programa de Ellen DeGeneres identificó erróneamente a Hart como Barker cuando Pink caminó por la alfombra roja en los Grammy´s.
---
Mick Jagger + Harry Styles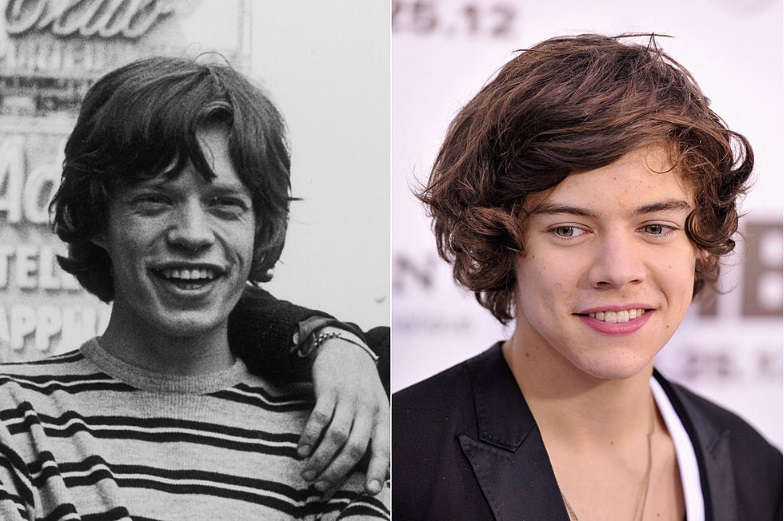 Uno tenía ese factor X que los llevó al estrellato en los primeros años del rock, el otro usó X Factor para lanzar su carrera musical. Uno encontró Teenage Kicks de una forma u otra, mientras que el otro simplemente buscaba Satisfacción. Tanto Mick Jagger como Harry Styles encontraron el éxito con décadas de diferencia, pero parece que podrían haber sido separados al nacer.
---
Tommy Lee + Criss Angel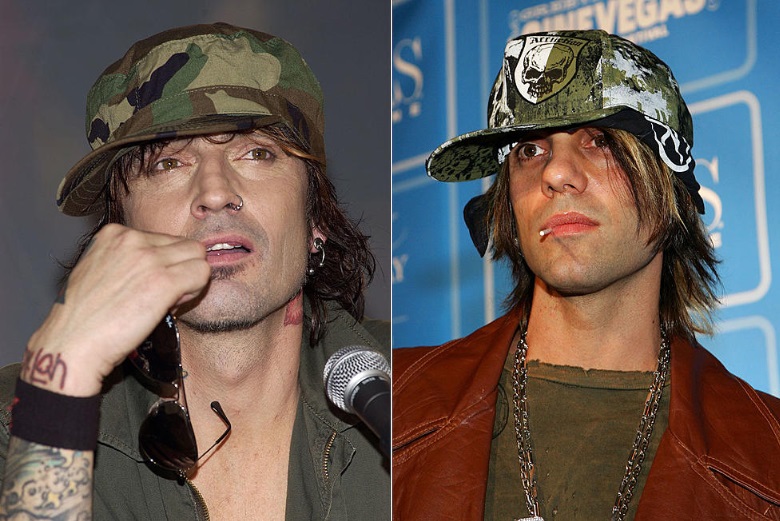 Uno es un monstruo en la batería de Motley Crue el otro tenía un programa popular llamado Mindfreak. Uno grabó un álbum llamado 'Musical Conjurings From the World of Illusion' mientras que el otro rockeó con Methods of Mayhem. ¿Criss Angel es hermano de Tommy Lee de otra madre?
---
Ed Kowalczyk + Andre Agassi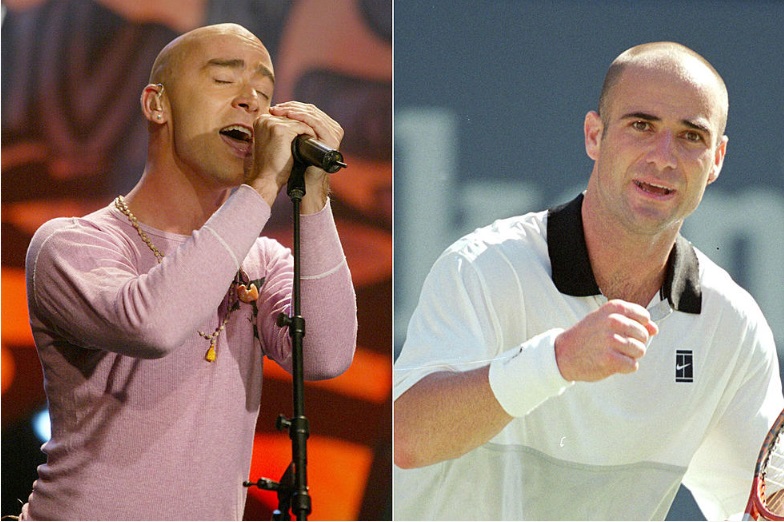 Uno encontró la fama Throwing Copper, el otro sirvió ases, André Agassi. Ambos caballeros comenzaron sus carreras con mucho más cabello, pero comenzaron a hacer comparaciones una vez que se volvieron cromados. ¿Tiene problemas para diferenciar al que tocó en Woodstock '94 del que ganó Wimbledon '92?
---
Freddie Mercury + Sacha Baron Cohen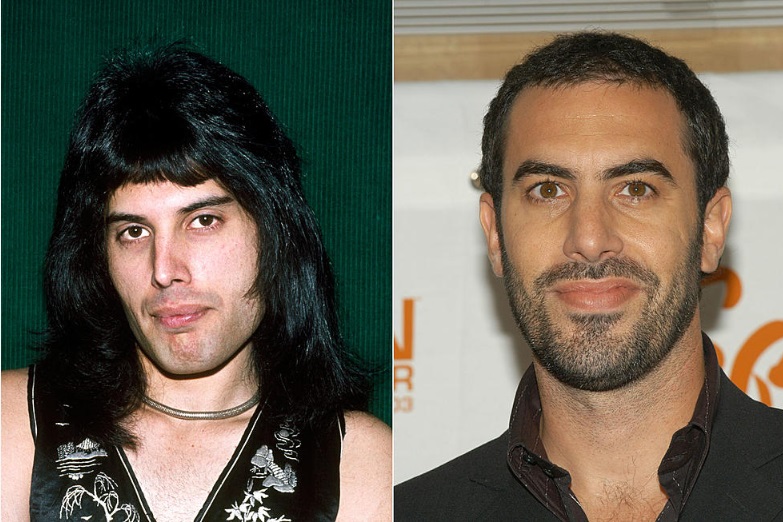 No nos malinterpretes Rami Malek era increíble como Freddie Mercury, pero hay una razón por la que Queen inicialmente vio algo en Sacha Baron Cohen para el papel cinematográfico como su icónico cantante principal. El extraño parecido hizo que muchos sugirieran a Cohen para el papel casi tan pronto como se conoció la noticia de una película de Queen. Nunca sabremos qué pudo haber sido, pero es difícil discutir los resultados de la temporada de los Oscar.
---
Roger Waters + Richard Gere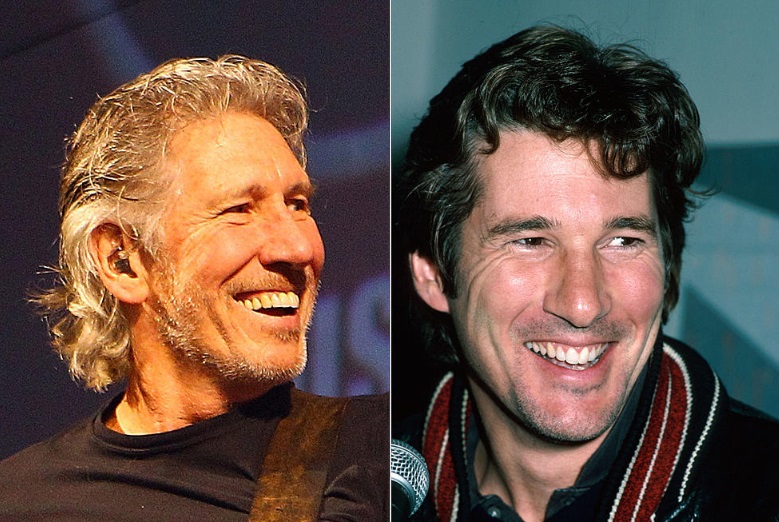 Uno inicialmente se enfureció contra la autoridad y un caballero. El otro tuvo sus propios problemas de autoridad sacados a la luz en 'The Wall'. Roger el rockero lleva algunos años con Richard el actor, pero ambos mantuvieron esa sonrisa ganadora y una melena asesina hasta bien entrada la edad. 
La entrada [Especial]: 25 sorprendentes dobles de RockStars con Estrellas mundiales se publicó primero en Headbangers Latinoamérica.