La entrada ¡De locura!: La gran historia de [Bob Diasley] sobre [Mick Mars] se publicó primero en Headbangers Latinoamérica.
Cómo Bob Daisley salvó a Mick Mars de ser despedido por Mötley Crüe
En una nueva entrevista con la revista canadiense The Metal Voice, el veterano bajista Bob Daisley (Ozzy Osbourne, Rainbow, Uriah Heep, Gary Moore) recordó cómo convenció a Mötley Crüe para que no despidieran al guitarrista Mick Mars cuando los Crue estaban de gira por Estados Unidos como teloneros de Ozzy en 1984.
 Dijo (transcrito por el medio de Blabbermouth.net se menciona lo siguiente:
"Aquella noche, después del concierto, Mick se subió a nuestro autobús de Osbourne para estar con Ozzy y el resto de su banda y yo me subí a su autobús de Crue, así que fui el único de los nuestros que se subió a su autobús.
Y tenían una reunión. Lo que estaban planeando hacer era deshacerse de Mick y meter a otro guitarrista. Y me pidieron mi opinión. Así que les dije: 'Bueno, si quieren mi opinión, por si sirve de algo, yo diría que no traten de arreglar algo que no está roto'.
Dije, 'Lo he visto antes, con Lee Kerslake en el Blizzard  Of Ozz. Tienes una química allí, tienes una unidad que funciona. Mick Mars es parte de eso. No lo arruines. Esa es mi opinión. No lo hagas'. Y creo que salvé el cuello de Mick esa noche porque se estaban poniendo serios para conseguir a alguien más".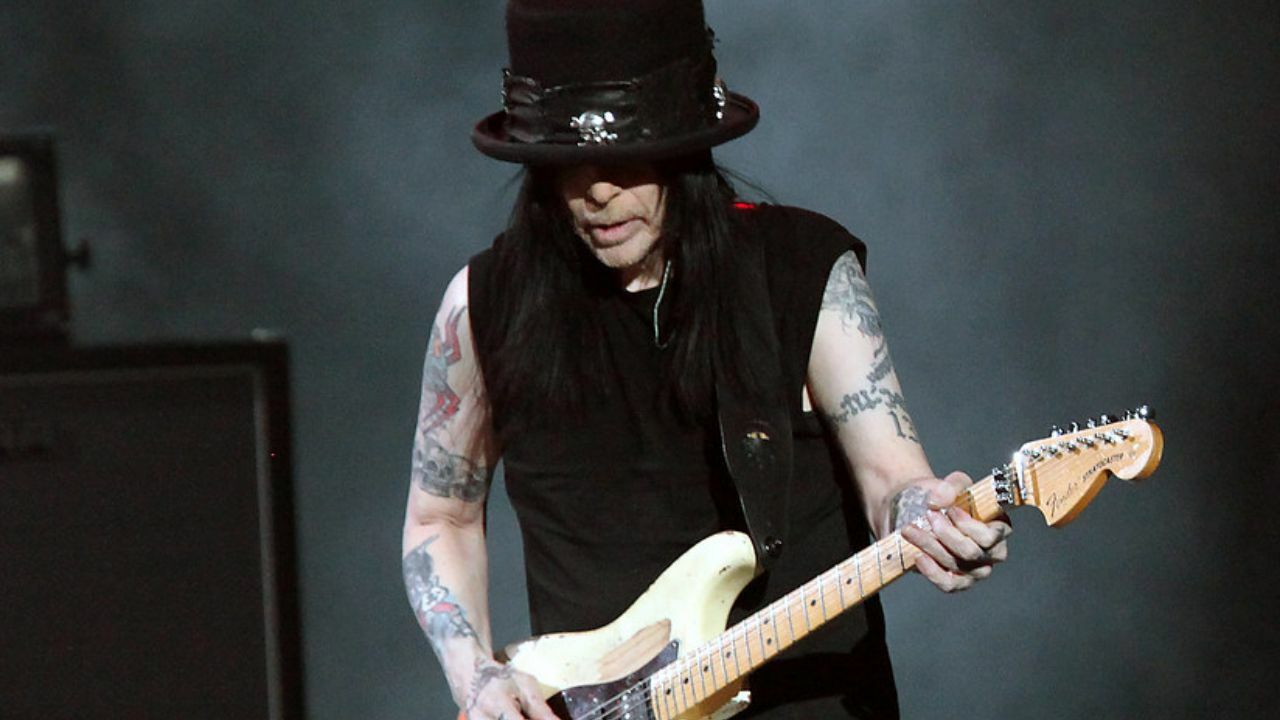 Aun así, Daisley continuó: "Mick era bueno para la banda – era parte del sonido, parte de la entrega de lo que hacían. Sería como intentar sustituir a Ringo Starr en The Beatles por John Bonham o Ginger Baker o alguien realmente brillante desde el punto de vista técnico. Pero simplemente no funcionaría. Así que dije: 'Déjalo como está. No está roto. Deja de intentar arreglarlo'. Así que lo dejaron y funcionó.
"Mick, creo que era unos años mayor que ellos", añadió Bob. "Y no llamarías a Mick un virtuoso, un héroe de la guitarra, pero era genial para la banda".
Hace tres años, Mars dijo a la serie web "String Theory" de Ernie Ball que originalmente se unió a Mötley Crüe a través de un anuncio que puso en la revista del sur de California Recycler, diciendo "guitarrista ruidoso, rudo y agresivo disponible".
"Mötley empezó en Los Ángeles", dijo. "Nikki Sixx, (bajo) y Tommy Lee, (batería) ya estaban tocando juntos. Puse un anuncio en un periódico. Buscaban un guitarrista y encontraron mi anuncio. En realidad, les hice una prueba; ellos no lo saben. Pero, de todos modos, fuimos allí y encajó".
Mick también dijo que empezó a tocar la guitarra a los siete años. "Era una de esas pequeñas guitarras de Mickey Mouse a cuerda", reveló. "Aprendí a afinarla y empecé a tocar lo que era popular en ese momento: Frankie Avalon y Elvis Presley".
Daisley mencionó previamente el hecho de que Crüe había considerado despedir a Mars en sus memorias, "For Facts Sake", que salieron a la luz en 2014.
Así es como tenemos el testimonio de Daisley que ha dado en la entrevista.
¿Pronto sabremos más? ¿Quién sabe? Pero la anécdota nos quedara marcada.
A continuación te dejamos las redes de la banda.
Links: Web Oficial / Facebook/ Instagram / Twitter / Youtube
La entrada ¡De locura!: La gran historia de [Bob Diasley] sobre [Mick Mars] se publicó primero en Headbangers Latinoamérica.