El líder de la banda de Smashing Pumpkins, Billy Corgan, se ha unido a Cameo. La aplicación para compartir videos donde los fanáticos pueden pagar una tarifa para que una celebridad participante envíe un mensaje de video personalizado.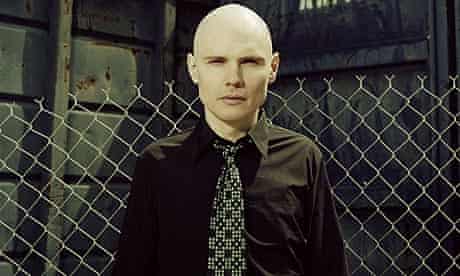 Él no es el primero en lista para ofrecer saludos Cameo – Dave Mustaine de Megadeth, esta presente entre otras estrellas de Rock, también a disposición de los aficionados. Pero el compromiso de Corgan's Cameo es con fines benéficos y solo por tiempo limitado.
Las ganancias beneficiarán a PAWS Chicago, el refugio de animales sin fines de lucro preferido de Corgan.
La página Cameo de Corgan dice: 'Con las cadenas de suministro en desorden, Santa necesitaba un poco de ayuda este año para conseguir regalos especiales para ti. Así que se acercó a Billy y Chloe, ¡y se les ocurrió una idea para 100 fanáticos especiales!'
Continúa: 'Solo por tiempo limitado, puedes sorprender a alguien que amas (travieso o amable) con un regalo que nunca olvidarán: un mensaje de video personalizado de Billy y Chloe. Por cada Cameo comprado, también obtendrás un misterioso. ¡Premio! Uno de los obsequios puede ser algo especial cortesía de Reverend Guitars'.
Los Cameos de Corgan cuestan desde $ 300 para un saludo en video de uso personal, hasta $ 4,500 para compras de uso comercial.
El músico dice que PAWS Chicago está 'dedicado a rescatar a nuestros amigos animales, proporcionando refugios para animales y dando voz a los que no tienen voz'.
El año pasado, The Pumpkins lanzaron el álbum Cyr. Siguió a Shiny y Oh So Bright de 2018 y Monuments to an Elegy de 2014 . La banda contiene actualmente a Corgan con los miembros clásicos de Pumpkins Jimmy Chamberlin y Jimmy Iha, además de Jeff Schroeder.
Links: Facebook / Instagram / Web Store
---