Si has estado siguiendo televisión abierta chilena en las noches, de seguro sabes quién es Iván Gac.
Esta temporada, se encuentra participando en el programa «Yo Soy» de Chilevisión como el doble de Brian Johnson, vocalista de AC/DC. Por estos días, Gac se ha estado comunicando con el cantante a través de correos, y hasta ha recibido regalos del vocalista de AC/DC.
Pero ahora, Brian Johnson lo sorprendió enviándole un video donde él mismo le envía todo su apoyo para la competencia del programa y siga personificándolo con todo el talento que lo sabe hacer.
El contacto entre el cantante original y su doble chileno
Todo partió en noviembre de 2020, cuando Iván Gac junto a la banda tributo AC/DC fans.net House Band decidió hacer un cover de «Shot in the Dark«, la el que llegó a oídos del cantante original. Tras subir el video de la sesión a YouTube, un amigo de Brian Johnson decidió enviárselo al cantante. Este quedó maravillado tras la similitud entre su voz y la de él.
Fue tanta la emoción, que el líder de AC/DC le envió un correo expresándole lo impactado que había quedado y hasta decidió enviarle un regalo. Le mandó la biografía «Rockers and Rollers» autografiada, el disco de la banda sonora de «Iron Man 2«, un libro de la gira del Black Ice, y una camisa usada por Brian Johnson en el mismo tour.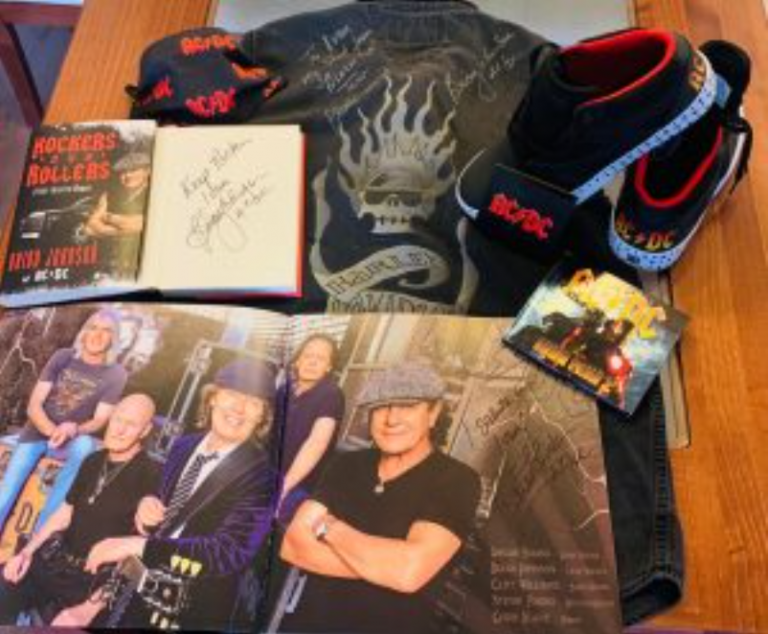 'Desde ahí que no he perdido contacto con Brian. Siempre estamos comunicándonos por lo menos una vez al mes vía mail. Él es súper sencillo, súper humilde y siempre me brinda su apoyo', comenta Iván emocionado, asegurando que haberse contactado con Johnson 'fue algo increíble'.
'Con este video ya fue la guinda de la torta. Es algo totalmente tangible ya que la gente puede creer que yo estoy mintiendo o cualquier cosa (…) Es una muestra fidedigna de lo que estoy hablando', añade Iván.
El saludo de Brian Johnson a Iván Gac
Brian Johnson le envía un saludo a Iván Gac, brindándole todo su apoyo y asegurando que seguirá pendiente de él. De hecho, el vocalista hasta se refiere al nombre del programa de manera divertida como «I Am Show«.
'Hola Iván, Brian aquí. Sólo quiero desearte lo mejor en el show «Yo Soy» y oí que lo haces muy muy bien y estaré poniéndote ojo. Así que sigue así y dales a todos ese rock n' roll y haz que todos estén orgullosos. Estoy contigo amigo. ¡Adiós! ¡Adiós Chile! ¡Amamos Chile, lo mejor de lo mejor!»
---